Hi, I'm Andy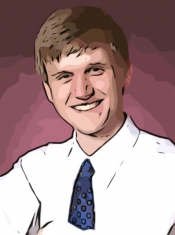 I'm a product designer with experience in web design & development, user interface & experience design, usability research & testing, physical prototyping, and project leadership.
I recently completed an M.S. degree in Human Factors from Tufts University while building the Maker Network and promoting hands-on, interdisciplinary learning through Tufts MAKE.
On weekends I'm usually tinkering with Acorn; a sustainable content management system that I'm slowly growing from the ground up.
I occasionally write about consumer technology, design, making things, and more at Thinkerbit.